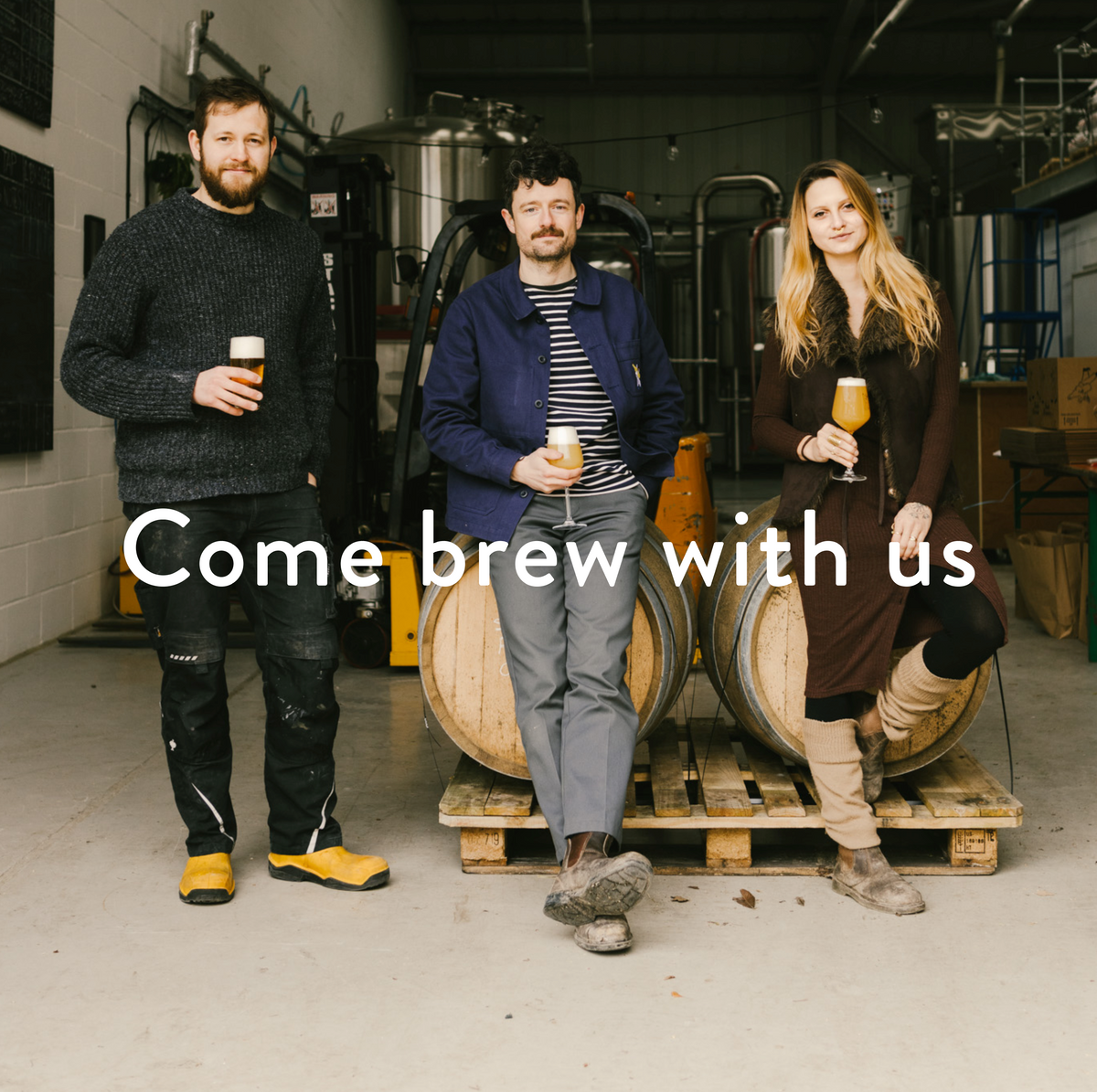 BEAK VACANCY: WE'RE HIRING A BREWER!
Posted on 27.04.2021
Things have been super busy here at Beak and we're now looking to hire a brewer to come and work alongside our head brewer Robin in beautiful Lewes (10 mins from Brighton and 60 mins from London). 
Starting in late May or early June, the role is a great opportunity for a creative, independent and ambitious brewer with an interest in producing everything from world-class pale ales through to mixed fermentation saisons. 
We're embarking on an exciting and busy period, so it'll be all hands on deck with the role also taking in packaging, order fulfilment and representing Beak at industry events and festivals, with plenty of scope for career progression.
Full details below:
Job type: Brewer (Permanent/Full-time to start end May/early June 2021)
Starting salary: £20-24k p/a (dependent on experience)
Location: Lewes, East Sussex
Reports to: Head Brewer
Application: Please apply with a CV and covering letter to thebeakbrewery@gmail.com 
ABOUT US
The Beak is a brewing project established by former food and drink writer Daniel Tapper. Its founding mission was to create a brewery for people who take as much pleasure in good beer as in good food, with a strong focus on playful, progressive beers that showcase seasonal ingredients.

It began life as a nomadic operation, producing beers in collaboration with many of the UK's best breweries, including North Brew Co, Northern Monk, Beavertown and Partizan, but has recently set-up a bricks and mortar project in the beautiful South Downs town of Lewes (10 mins from Brighton and 60 mins from London).

Since launching six months ago, it has doubled capacity while rising to become one of the top ten highest-rated micro-breweries in the UK (according to Untappd). And it now has more than 500 regular stockists, from independent bottle shops across the UK to export partners in Switzerland, Belgium and Denmark.

In addition to its 22-hectolitre (15BBL) brew kit with six fermenters, the brewery has an on-site taproom, which regularly attracts more than 600 people each weekend, and a small but ambitious mixed fermentation programme focusing on beers produced with locally sourced ingredients, including heritage grain varieties grown just outside Lewes.

With demand continuing to grow, including requests from major distributors and stockists in Europe, we are investing in more fermentation capacity and are looking for an enthusiastic, ambitious and creative assistant brewer to join the team. This is an excellent opportunity for someone looking to get involved with a progressive brewery at the start of a new and exciting phase.

DUTIES
• Assisting in wort production, with a goal to become self sufficient on brewdays
• Cellaring, including taking gravities, CO2 measurements, pH measurements and basic microscopy work (training will be given where necessary)
• Packaging (canning, kegging, bottling, minikeg filling)
• Cleaning tanks and brewhouse in accordance with SOPs
• Organising stock of both ingredients and packaged beer
• Assisting the ops manager in fulfilling and dispatching trade and retail orders
• Accurately recording data and complying with HACCP and food safety plans
• Representing The Beak at trade shows, beer festivals, brewery tours and online events
• Maintaining a high standard of cleanliness and tidiness in the brewery
• Taking part in QC tasting panels
• As we will be a small team of four people from time to time you may be required to assist other employees with their tasks as necessary

THE IDEAL CANDIDATE WILL HAVE:
• 1-2 years experience working in beer/wine/food production
• Diploma/BSc in Brewing/distilling preferable but not essential (or equivalent qualification)
• An ability to multitask
• An eye for detail and a commitment to quality
• A desire to learn
• Ability to lift and move 25kg sacks and a forklift license 
OUR ROLE
• To create a safe, inclusive and welcoming work culture that encourages and rewards dedication, creativity and honesty
• To offer a competitive salary
• To help develop your career and nurture new skills
• To work hard to make Beak a successful, longstanding business that offers exciting prospects for its employees
• To supply banging music, beer and freshly-brewed coffee of the highest order