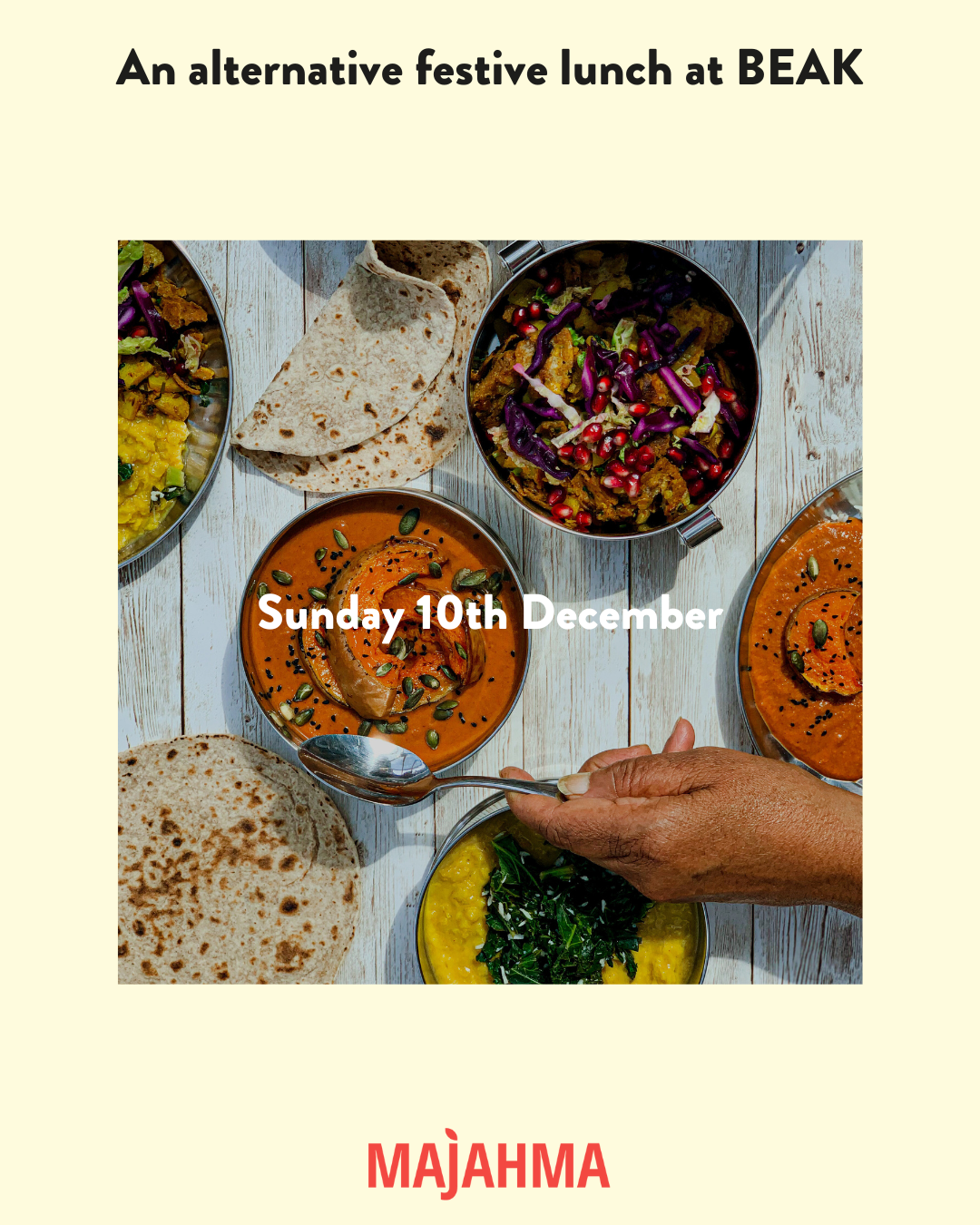 Beak X Majahma Sunday Lunch - Ticketed Event
Roast season getting boring? Come down to Beak on Sunday 10th December for an alternative festive lunch with our friends at Majahma.
You will be sampling mouthwatering and comforting food from across India. The lunch will consist of a 5 course course tasting menu - not a nut roast or mushroom wellington in sight!
Each ticket includes a 5 course tasting menu from Majahma (see menu below) and you can choose between the vegetarian and vegan option.
Majahma make plant based and vegetarian feasting easy!
There is an option to add on a Beak beer pairing. If you choose to have the pairing you will receive a different Beak beer with each course (either a 1/2 or a 1/3 measure).
Alternatively our bar will be open on the day for you to choose your own drinks!
Menu:
Kari Bites
Masala nuts, nibbles and chutney.
Pumpkin Chaat
Roasted Pumpkin chaat
Vada Pav
Spiced potato vada, served with lili-chutney in a pillowy bun.
Paneer Kashmiri
Rich paneer (or Tofu) curry
Srikhand
Cardamom infused mascarpone with all buttery shortbread and elderflower
To buy a ticket head to the eventbrite page here
If you have an allergies please make sure to email: nish@majahma.com as soon as possible. Changes will not be able to be made on the evening.
Please note this is a ticketed event and we will not be able to cater to walk-ins on the day.