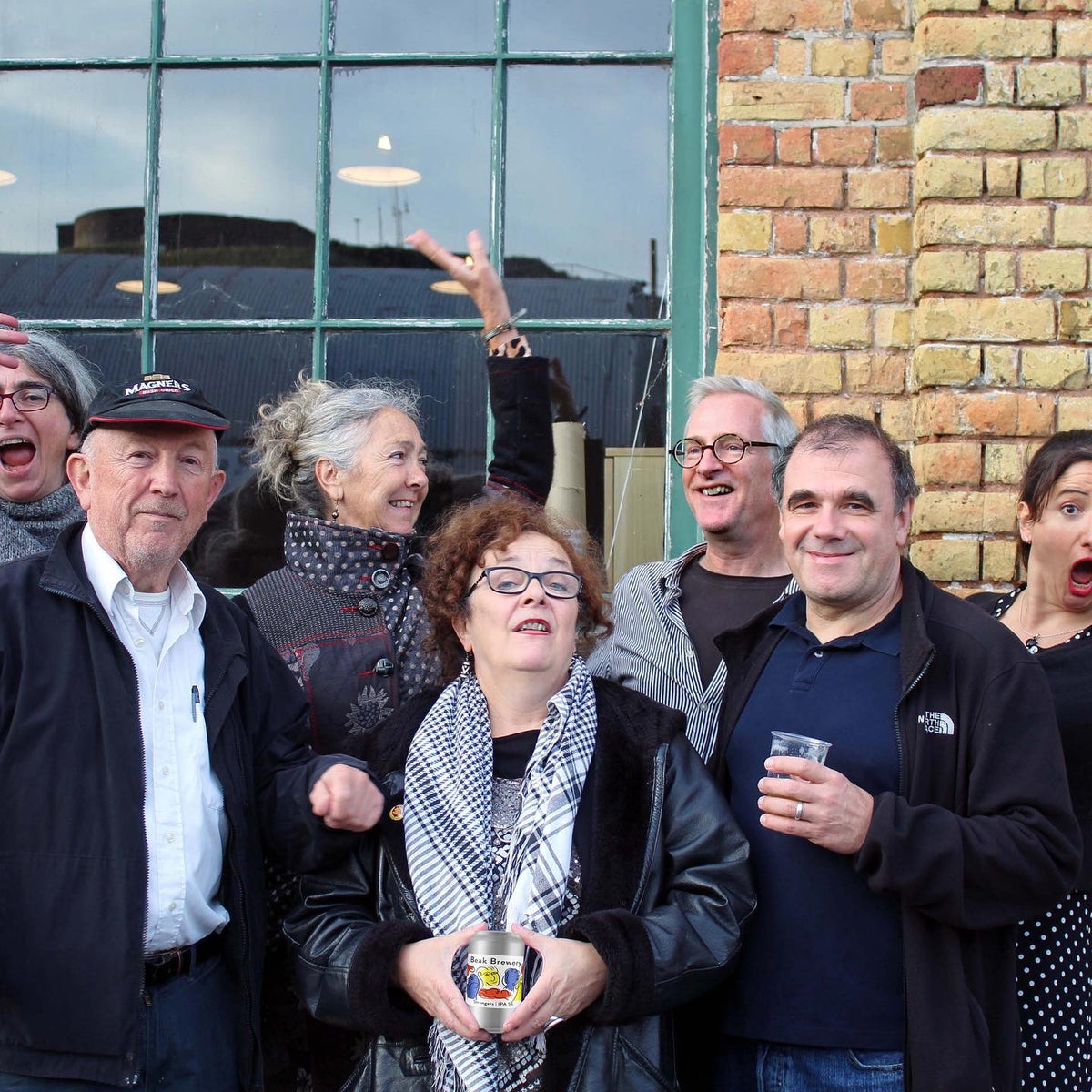 PAM AND DE FEMMES AT THE BEAK BREWERY TAPROOM
SATURDAY 04.06.2022
We are delighted to welcome back Pam and de Femmes to our brewery taproom as part of our Summer Fête shenanigans on Saturday, the 4th of June!
Pam and de Femmes are a phenomenally talented six-piece multilingual harmony group covering songs from around the globe. Six (or sometimes seven) members perform in a number of languages with several instruments, including the violin, accordion, ukulele and more.
They performed at our JURGEN launch party earlier this year, as Great British Bake-off semi-finalist Jürgen Krauss is an honorary member of the band! You can watch that video courtesy of The Ripple.