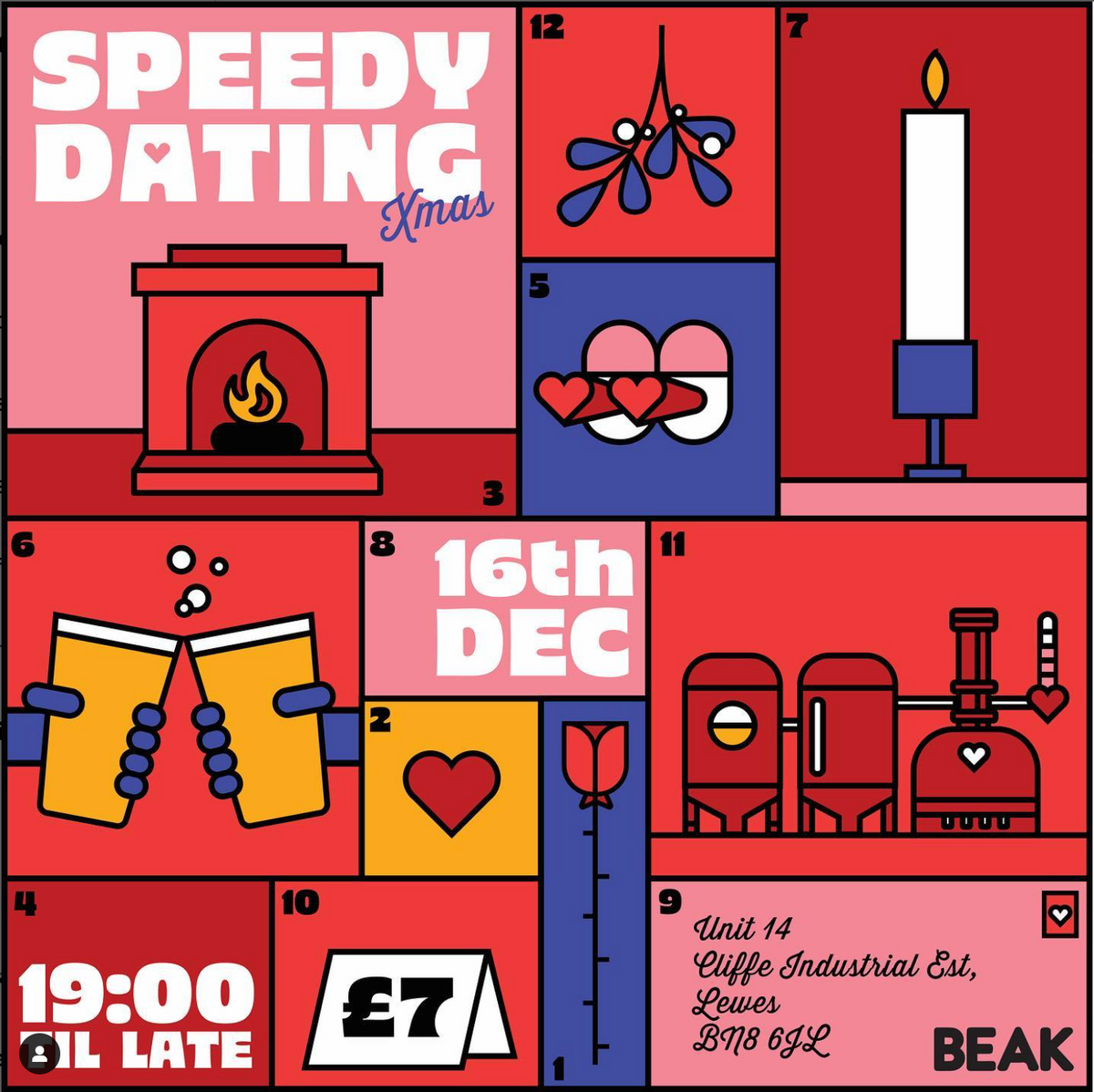 Speedy Dating at Beak
16.12.2023
"THE SOUTH COAST can't get enough of us and this Christmas we're BACK but this time at BEAK BREWERY.
Head down to Lewes for the tastiest collaboration of 2023, where Beer meets Beau. The date is 16th Dec and the time is 7:00 pm!!!
You'll have 3 flirty minutes with 15 sexy suitors and will have to write down your top 3 matches at the end of the night. If you're lucky Cupid will shoot his arrow and lock their number in your phone so you can secure that second date.
Age: 20-30"
For tickets head to the eventbrite page here