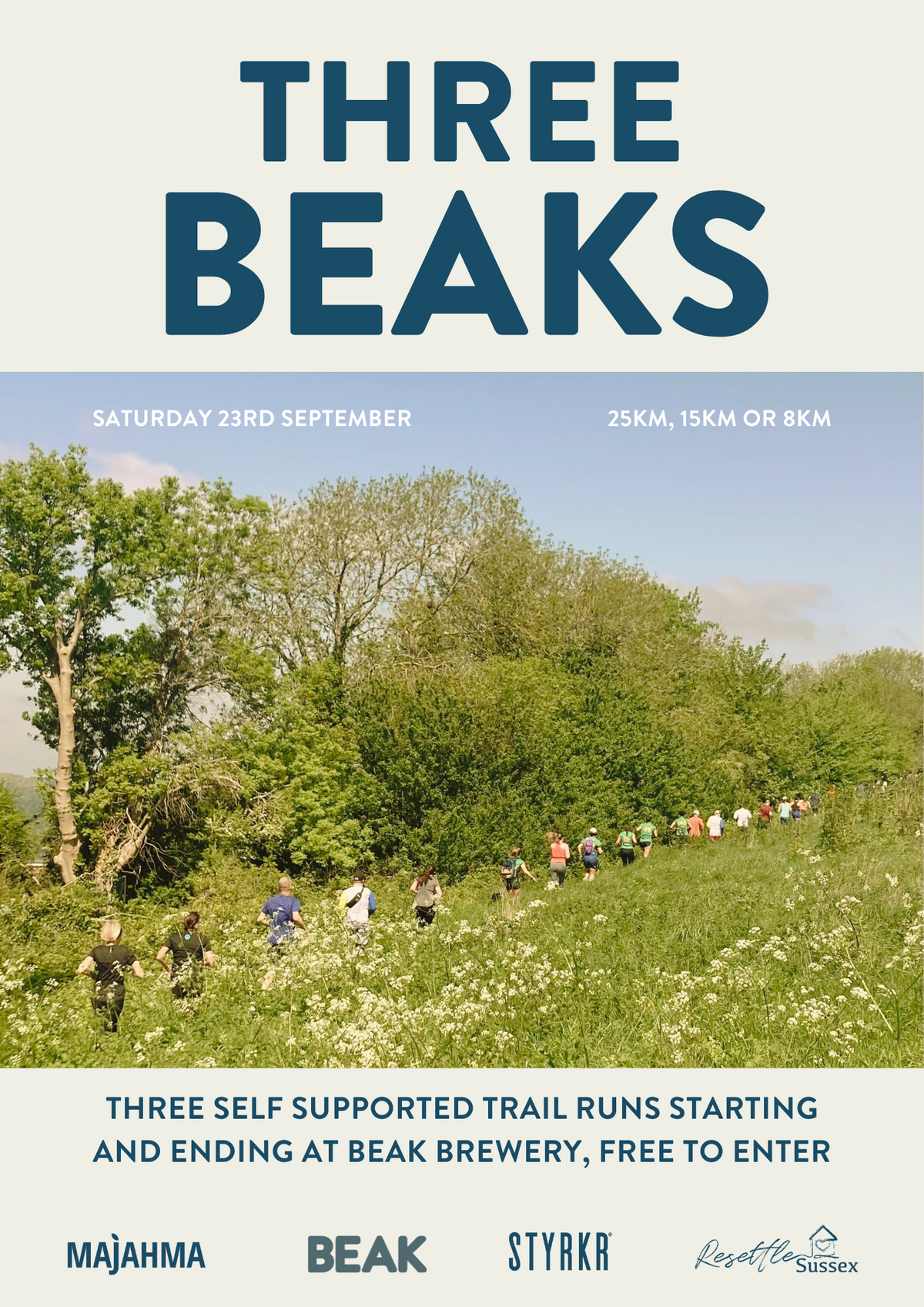 THREE BEAKS - TRAIL RUNS
23.09.23
 We are very excited to announce the second Three Beaks Run: three a self supported trail runs, all starting and ending at the taproom.
Due to the popularity and positive response to the first Three Beaks Trail Running Day in May and the abundance of great nearby trails, we've decided to organise another one that will take place on Saturday 23rd September.
There will be three runs taking place for all abilities:
- A 25km circular route - meeting at 8:30am
- A 15km route - meeting at 9:30am and around 15km
- The Single Beak - meeting at 10:30am. A 8km circular route, see route here.
For more information and how to sign up head over to the eventbrite page.